Welcome!
For over a decade, Oliver Green has established itself as a trusted belt brand within the Wellington Equestrian Circuit. Since its inception in 2006 by Sandra Oles in Greenwich, Connecticut, our high-quality and whimsical belts have captured the hearts of riders and enthusiasts alike. Now, in 2023, we are thrilled to announce our relocation to Boca Raton, bringing our unique creations to a wider audience.
Our belts have garnered popularity not only within the equestrian community but also in national tack shops, country club pro shops, and Darien Sports Shop. With a commitment to exceptional craftsmanship and delightful designs, Oliver Green belts have become synonymous with style and functionality.
With a keen eye for detail and a passion for creativity, Sandra will work closely with you to bring your vision to life. Whether it's a specific color combination, pattern, or theme, we are dedicated to crafting a belt that reflects your individual style and sets you apart from the crowd.
We warmly welcome you to the world of Oliver Green, where whimsical designs meet exceptional craftsmanship. Discover the perfect belt that not only enhances your equestrian attire but also showcases your personality and flair.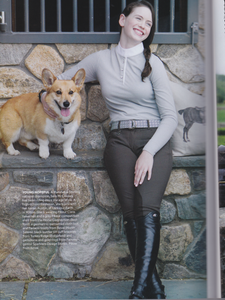 Our 2 Inch Wide are Great for Breeches
Our belt was on the cover of Ridgefield Magazine and Bedford Magazine, DRESS FOR SHOW awhile back. Always nice to be recognized for style and quality!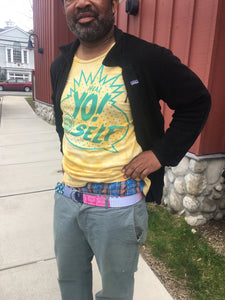 Check out our Distinctive Patchwork Belts!
Our customers are bold, lively, creative, and inspirational! 
Get Audacious Now!
FREE SHIPPING ON ORDERS of $100 and Over!